White booties are a must have in every woman's closet. It is important to note that white boots can be worn with any outfit and they are also perfect for any season.
A white bootie is a shoe that is typically made of leather and has a low heel. It is usually worn with a dress or skirt in order to lengthen the leg line. The white booties are perfect for cold weather and can be worn with many different outfits. White booties are usually made of leather and have a low heel. They can be worn with dresses or skirts to lengthen the leg line, which make them perfect for cold weather.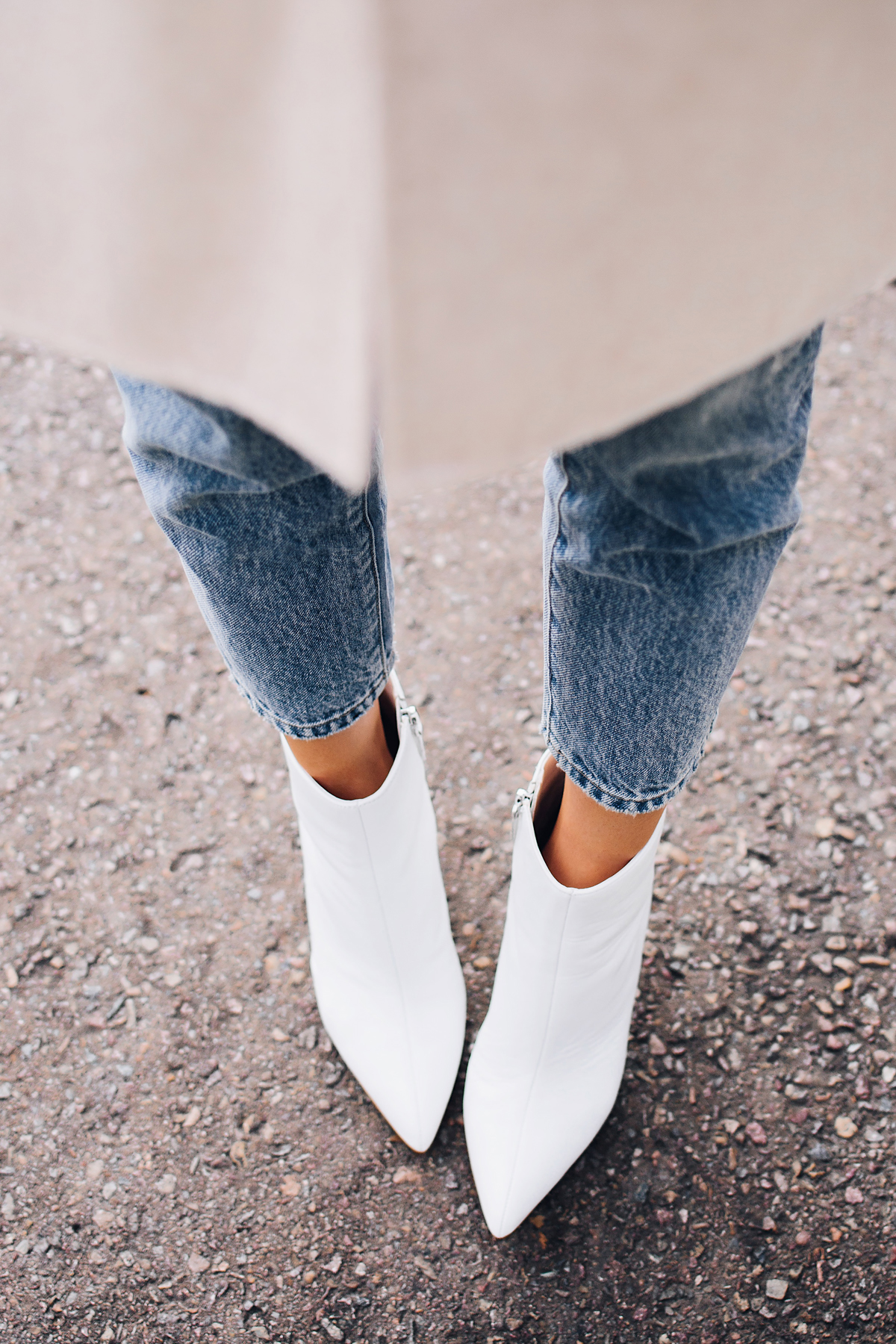 White booties are a popular trend in fashion right now, but they don't always go well with every outfit. To help you out, we have compiled a list of outfits that you can wear with white booties.
1) When wearing a dress:
A-line dresses are perfect for pairing with white booties because they allow you to show off your legs while still being modest and professional. A dress like this is perfect for work or an event where you need to look your best.
Skirts and shorts also go well with white booties as long as they're not too short or too tight (think of something like this). This is great for spring and summer when it's warmer.
2) Wearing booties with Pants:
White booties are usually paired with skirts and dresses, but they can also be worn with pants. A great way to wear them is to wear them with a pair of jeans or tights and a long blazer. This look is perfect for the winter season or when it's cold outside.
3) Booties with Basic Tee's:
Keep it simple and basic with a pop of color by pairing your white booties with a basic t-shirt and some distressed jeans. This is the perfect casual outfit that is easy to style with these stylish boots. For those colder days, throw on a fuzzy warm coat!
4) Faux Leather Bottoms
Go for the all leather look by pairing your booties with some faux leather pants, and even maybe a strapless top. This style of outfit looks very chic and just elevates any type of outfit to make it look high fashion because you don't have too many mix-matched items.
5) Paired with Skirts:
Nothing beats a simpler outfit than a cute dress or skirt. A cute date night or brunch with the girls are all good excuse to wear these booties with a dress or skirt. They add a pop of color and the focus goes directly to the boots!